Working For You in Salem, Oregon, for FREE!
Buying Equestrian Real Estate in the Willamette Valley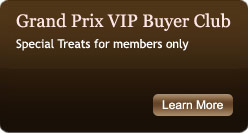 "Shouldn't I just call the Salem real estate agent on the sign?" That is unsound advise.  The agent on the listing or the sign is the seller's agent here in Salem, Oregon.  They work for the seller and have an existing, working relationship established.  If you call the seller's agent, a conflict of interest occurs.  Their first obligation is to the seller and you get the handicap.  They can't look after your best interests while doing the same for the seller.  Would you buy an expensive horse without your vet or your trainer looking at him?  No!  Why buy horse property in Salem without someone on your team?  To get started with an equestrian real estate specialist in Salem, Oregon on your side, start here with the Buyer's Trail Guide to Buying Horse Property.
Saddle Up with a Salem Real Estate Partner!
No additional cost to have your own Salem real estate broker in Oregon. You need someone on your side of the aisle, working hard for you when buying acreage around Salem, Oregon.  Having your own agent makes a tremendous difference.  For example, if an agent works for both buyer and seller, and the seller says that they will accept a lower offer, the agent "in the middle" can not tell the buyer this information unless the seller actually puts it in writting.  If, however, an agent works for the buyer alone and through the course of conversation the seller's agent informs the buyer's agent that the seller will take less, the buyer's agent is OBLIGATED to tell you as the buyer.  Wouldn't you want to know this? To make sure an experienced equine specialist in Salem, Oregon is working for you, let's talk!
Three types of Agency in the State of Oregon referring to real estate:
Buyer's
Seller's
Disclosed Limited Agency
Salem, OR Real Estate Straight Talk!
Which one do you have? Download your free copy of the Oregon Real Estate Agency Pamphlet OAR 863-015-215 (4) and get the details straight from the horses mouth. Contact me, Catherine Ulrey, your Salem horse property buyer expert today!