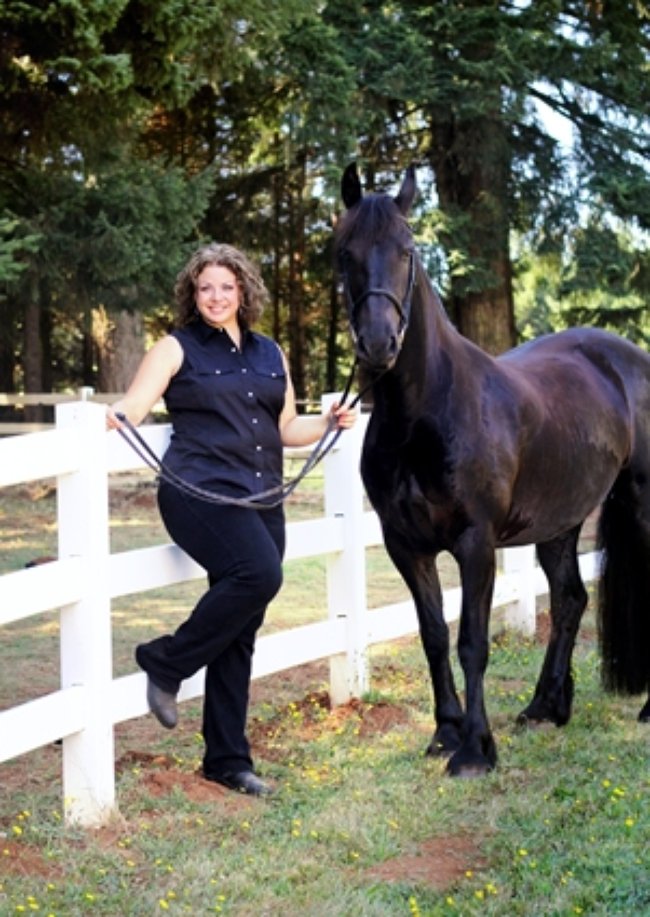 Catherine Ulrey
Broker, Equestrian Real Estate Specialist
About me...
My Family and I live in South Salem, near Turner on about 2 acre
I have lived in Salem since I was 6 months old, so I know it pretty well
My husband and I met in high school
We have one daughter, who has flown the coop!
I am trying to learn how to grow vegetables and flowers, but it is a struggle.  Update-last year my veggie garden was a huge success!
About My Horses...
We have 3 dogs, 2 barn cats, chickens and 3 horses
I have shown low level dressage, I enjoy trail riding and horse camping
My 2008 Oldenburg Filly was Champion Filly at the ISR NA Oldenburg Inspection at The Ultimate Piaffe
My 2009 Oldenburg Filly scored 8.2 across the board, earning Premium status
I own an 8 year old Friesian mare.
Have shown in open rail classes for fun, but I am horrible at it!
Member of Oregon Dressage Society
Memeber USDF and USEF
Member of ISR NA Oldenburg
Founder of www.Facebook.com/WVHorseOwner
Member of numerous www.LinkedIn.com equine business and pleasure groups
Member of the 40 Something Cowgirls,  (even though I am not 40,. yet)
About my business...
Obtained Salem, OR real estate license in 1997, started with a small company
Earned my GRI® in 1999 (about 20% of all brokers hold this)
Earned my CRS® in 2001 (about 4% of all brokers hold this)
From 1999 to 2003 listed and sold foreclosures for banks/asset managers
Joined Keller Williams Realty in 2008
Member of the National, Oregon and Salem Association of Realtors®
Started to focus on horse owners and their property needs, HomesWithHorseSense.com was launched in January 2010
To learn more about having your own real estate broker at NO CHARGE read on.